Soil Contamination – What Impact Can It Have?
Whether you are a business looking to develop on a new plot of land, or a keen gardener wanting to ensure you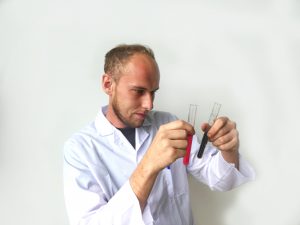 r plants have the best possible start, the idea of soil contamination can be quite a worrying prospect, especially considering there are over 511 contaminated land sites across the UK.
This is due to the UK having a long industrial history, which is not exclusive to heavy engineering sites but also includes farms with prolonged use of chemical fertilisers, landfill sites and ancient mines, of which there are many across the UK, creating numerous heavily impacted areas throughout Britain.
As it is so widespread, soil contamination affects a large number of people, with the majority of us not even knowing we're being affected. An example of this would be the possibility of toxic material entering the body due to indirect ingestion, which can happen when eating fruit, vegetables or even meat that has been reared on heavily impacted farmland.
Food defect is just a small issue caused by soil contamination. If the soil becomes polluted with heavy metals (lead, cadmium, arsenic, etc.) or toxic materials (asbestos, silica, soapstone, etc.), a plot of land can be rendered completely unfit for purpose and can even result in a refusal for planning permission. This is due to the hazardous soil causing anything from total loss of plant growth or even soil erosion, triggered by the deterioration of natural chemical, physical or biological properties, which in effect can cause damage to foundations/structures, subsidence and settlement.
Therefore, if you are looking to develop a new site, it is wise to ensure that the soil is fit for purpose before investing. This can easily be done by having a soil analysis carried by our specialist team, who will be able to produce a detailed report within 10 working days of the analysis being carried out, saving you time and money later down the line.
Book your soil analysis today by calling our friendly team on 01782 479479, we are happy to help.